Farm Stand Extras
Be sure to check here regularly for our current seasonal farm stand extras. There's nothing like Farm Fresh!
DANDELION JELLY JELLY $7 8oz Jar
BLUEBERRY JELLY SOLD OUT
BERRY JELLY SOLD OUT
Both jelly and jam, 8oz jars, can be ordered for Famers' Market pick-up. Let us know by e-mail please.
MADDIES MORSELS Dog Treats $ 5 or 10 Bag (Beef and pork cubed treats)
TEAL'S TREATS Liver/Beef Jerky
$ 2 or 5 Bag
Treats are made from our farm beef products:Beef heart, and liver.
SEASONAL FRUITS AND VEGETABLES


MANURE is available: Bring your own containers for a inexpensive garden feed.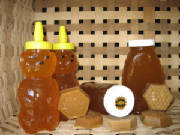 HONEY
Raw LOCAL Honey - Glass 1lb Jar... SOLD OUT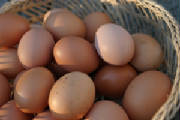 EGGS
Farm Fresh Eggs.....6.00/DOZ

BEAUTIFUL Handmade cloth tote bags $10-15

EM'S Wash clothes- Hand crafted $3 each 2 for $5

Quilted Potholders Hand crafted $5 each