Farm Stand Extras
Be sure to check here regularly for our current seasonal farm stand extras. There's nothing like Farm Fresh!
DANDELION JELLY sold out
RUBARB LIME JELLY sold out
BLUEBERRY JELLY sold out
BERRY JELLY sold out
Both jelly and jam, 8oz jars, can be ordered for Famers' Market pick-up. Let us know by e-mail please.
DOG TREATS (just meat) SOLD OUT -- MADDIES MORSELS $ 5 or 10 Bag (Beef and Pork cubed treats)
-- TEAL'S TREATS Liver/Beef Jerky
$ 2 or 5 Bag
Treats are made from our farm beef and pork products: Beef, heart, and liver.
SEASONAL FRUITS AND VEGETABLES

FIREWOOD AVILABLE Campfire or woodstove

MANURE is available: Truck load or Bring your own containers for a inexpensive garden feed.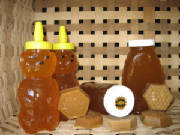 HONEY
Raw LOCAL Honey - Glass 1lb Jar... SOLD OUT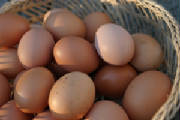 EGGS
Farm Fresh Eggs.....6.00/DOZ

BEAUTIFUL Handmade fabric tote bags $ 8,10 or 15

EM'S Wash clothes- Hand crafted $3 each 2 for $5

Quilted Potholders Hand crafted $5 each