Farm Stand Extras
Be sure to check here regularly for our currently seasonal farm stand extras.
There's nothing like Farm Fresh!


SEASONAL Canned Items

BLUEBERRY JAM 6
BLUEBERRY JELLY 6
BLACKBERRY JELLY 6
CRAB APPLE JELLY 7
SAVORY BlUEBERRY-GINGER CONSERVE 8
Great alternative to cranberry sauce for your holiday table this fall and winter.
fresh ginger, orange peel, onions, and warm earthy spices.


Both jelly and jam, 8 oz jars, can be ordered for Famers' Market pick-up. Let us know by e-mail please.


MADDIES MORSELS Dog Treats $ 5 or 10 Bags
TEAL'S TREATS BEEF BROTH $ .50 or 1.00 containers

Treats are made from our farm beef products: heart, tongue, or liver.

*** New to the pet menu is beef broth, no spices, and sold in frozen 2.5 oz or 7 oz containers. Great to add to a dry food meal or just a treat.
SEASONAL FRUITS AND VEGETABLES

LIMITED FRESH or FROZEN Blackberries
LIMITED FROZEN Blueberries

MANURE is available: Bring your own containers for a inexpensive garden feed.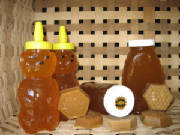 HONEY
Unfiltered Raw LOCAL Honey - Glass 1lb Jar.....SOLD OUT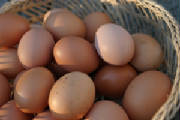 EGGS
Free Range Fresh Eggs.....5.00
****NOT available****


.
"SMALL BATCH" SOAPS (Handcrafted on the farm)
All Soap......... 3.00/Bar ( N/A)