Farm Stand Extras
Be sure to check here regularly for our currently seasonal farm stand extras.
There's nothing like Farm Fresh!


SEASONAL PRESERVES $6.00

DANDELION Jelly
RHUBARB LIME JAM
LAVENDER JELLY
STRAWBERRY JAM
PEACH JAM


Both jelly and jam, 8 oz jars, can be ordered for Famers' Market pick-up. Let us know by e-mail please.


MADDIES MORSELS All Meat Treats $ 5 or 10 Bags
TEAL'S TREATS
SEASONAL FRUITS AND VEGETABLES


MANURE is available : Bring your own containers for a inexpensive garden feed.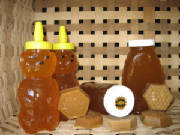 HONEY
Unfiltered Raw LOCAL Honey - Glass 1lb Jar.....SOLD OUT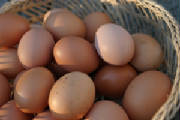 EGGS
Free Range Fresh Eggs.....$5.00
****NOT available****


.
"SMALL BATCH" SOAPS (Handcrafted on the farm)
All Soap......... $3.00/Bar ( N/A)