Farm Stand Extras
Be sure to check here regularly for our currently seasonal farm stand extras.
There's nothing like Farm Fresh!




CANDLES
100% Beewax Bear/Hive Candles.....$3.75 N/A
1 oz blocks of pure beewax.............. 1.50 N/A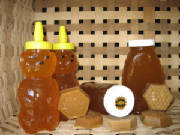 HONEY
Unfiltered Raw Local Honey - Glass 1lb Jar.....$10.00 Sold Out
Nice idea for Gifts!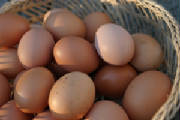 EGGS
Free Range Fresh Eggs.....$5.00
****Limited availabilty

SEASONAL PRESERVES

.
"SMALL BATCH" SOAPS (Handcrafted on the farm)
All Soap......... $3.00/Bar ( N/A)