Our farm raises high-quality grass fed beef.
Our cattle are born and raised at Dufort Farms, giving us total control of their diet from birth. Our cattle are never given grain, antibiotics, hormones or by-products. 100% Grass fed beef, the healthier choice for you, higher in levels of Omega 3 and contains less Omega 6 fatty acids. Grass fed has better levels of vitamin E, C and beta carotene.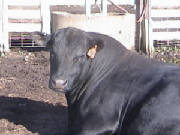 FARM STORE HOURS WEDNESDAY and SATURDAY 8-4pm

****CLOSED NOVEMBER 27, DECEMBER 25 and JANUARY 1 2022
*** PLYMOUTH FARMERS' MARKET at the Plantation TUESDAY November 23 1-4PM DECEMBER 9 and 23 12-3PM
Please visit our homepage for Farmer Market Locations.
*Prices are subject to change without notice. All smoked pork products are nitrate free.
CHECK AVAILABILTY of MEAT CUTS ON LIST BELOW before ORDERING on Order Form at the bottom of page.

*THANK YOU FOR YOUR SUPPORT

***MONTHLY BUNDLE: 2# ground beef, 1# stew and a Yankee pot roast (beautiful bone-in chuck) $50
Bundles MUST be pre-ordered for $50.00 . *Items may vary on availability, no requests for substitues.
TRY different recipes, from childhood memories or cookbooks that are just hanging around. You may find out some of the beef cuts the farm offers are totally awesome, not to mention delicious too. :)
FILL YOUR FREEZER WITH OUR NEW 100 POUND OPTION $1000.00 (All weights are approximate) (order is filled with products on hand)
2 lbs Tenderloin
3 lbs Rib-eye and/or T-Bone Steak
3 lbs Porterhouse or NY Strip Steak
6 lbs sirloin, Flap, Skirt, Flank Steak
5 lbs London Broil or Top Round Steak
5 lbs Stew
4 lbs Short Ribs and/or Cross Cut Shanks
12 lbs Assorted Roasts ( depends on availablity)
60 lbs Lean Ground Beef
---
BEEF
Ground Beef 90%/10% 1 pound pk.....10.00
Ground Beef Sampler 20lbs.....180.00
Hamburg Patties 4oz.....10.00 (4 patties/pk)
Hamburg Patties 6oz.....10.00 (3 patties/pk)
Timber Dogs............10.00 pkg ( 8 dogs)
Sandwich Steaks......12.00
Beef Sausage
B
ratwurst ..... 12.00 package(4 links)
Italian........... 12.00 package( links)
Hot Italian .... 12.00 package(links)
Beef Liver.....5.00
Beef Tongue.....5.00
Beef Heart.....5.00
Suet.....5.00
STEAKS
BY THE POUND
Flat Iron...17.00
Hanger.....17.00
London Broil...14.00
NY Strip.....21.00
Boneless NY Strip....23.00
Porterhouse........26.00
Ribeye.......21.00
Boneless Ribeye...22.00

Sirloin.....17.00
Skirt.....17.00
Tenderloin.....31.00
T-Bone.....23.00
Top Round.....14.00
Short Ribs.....9.00
ROASTS BY THE POUND
Brisket.....9.00
Bottom Round.....9.00
Chuck.....9.00
Eye Round.....9.00
Face Rump.....9.00
Shoulder.....9.00
Top Round.....9.00
Tenderloin.....30.00 sld out
SOUP SUPPLIES
Cross Cut Shank.....9.00
Ox Tail.....11.00
Soup Marrow Bones.....3.00/lb
Knuckle Bones.......5.00 each
Beef Neck Bones.....5.00/lb
---
PORK
PORK ROASTS BY THE POUND
Butt.......11.00
Shoulder (fresh).....9.00 sold out
Tenderloin..........20.00
BACON AND HAM - Smoked/Nitrate Free
Ham Steaks-----14.00 1/2" thick
PORK BY THE POUND
Ground Pork.....10.00
Country Style Ribs.....11.00
Chops bone-in.....12.00
Liver.....6.00
Heart.....6.00
Kidney...6.00
Leaf Lard.....6.00
Redenered Leaf Lard sold out
PORK SAUSAGE LINKS Price Per Package
Breakfast .........12.00 pkg (8 links)
Sweet Italian .....12.00 pkg (4 links)
Hot Italian ........12.00 pkg (4 links)
Chorizo ........ 12.00 pkg (4links)