The Dufort family farm was established in 1990, on 32 acres of land that dates back to the approximately 1865.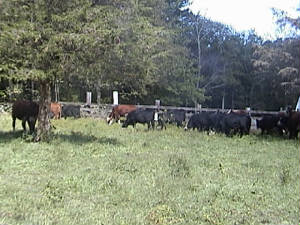 Open all year round you may purchase individual cuts of USDA Grass Fed Beef & Foraged Pork, Honey, Homemade jams & jellies (made from our berries) at the farm store. Available July through September we have "Pick Your Own" in our field of 1000 blueberry bushes.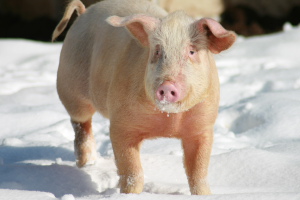 Know your farmer? You should learn who the people are that produce the food you feed your family! We provide a direct link between production and the consumer, you provide the support our farm needs in the local community!
All our products are grown and/or raised at the farm, 100% free of hormones, antibiotics and by products. Good food that taste great! Everyone at Dufort Farms takes great pride in raising wholesome all natural foods from our farm to your home.
Thank You for your support. BUY LOCAL
FARM ADDRESS set your GPS to:

55 RESERVOIR AVE
REHOBOTH, MA 02769
Phone 508-252-6323
EMAIL: jddufort@dufortfarms.com
or DufortFarms@gmail.com
DIRECTIONS TO FARM:
***From Providence,RI or points West:
Rte195 east to Rte 44 east entering Rehoboth take right at 2nd traffic light (New St) go 2 miles to stop sign, straight ahead 1/2 mile Farm on left #55 Reservoir.
***From Boston,MA or points North and East:
Rte 93 south to Rte 24 south to Rte 44 west, thru Taunton to Rehoboth. At first light (New St) take left 2 miles to stop sign, straight ahead 1/2 mile Farm on left # 55 Reservior Ave.
***From Cape Cod Rte 195 west to Rte 6 Swansea & Points South Rt 118 north to Rehoboth, right on County St (Flashing yellow light) approx 2 miles to stop sign. Take right on Reservoir Ave Farm 1/2 mile on left.
***From Attleboro Rt 118 south to Rehoboth, cross over Rt 44 to County St ( flashing yellow light) take left approx 2 miles to stop sign. Take right onto Reservoir Ave Farm on left 1/2 mile.